Think pragmatically, act efficiently

Manufacturing
We are your reliable partner in the field of CNC metal processing and serve customers in the aerospace, wind energy and marine industries. Our processes ensure a high degree of adherence to deadlines and meet the highest quality requirements. Our core competencies include the cutting of sheets and plates, forming, machining, profile production and sandwich production.
Contents of the page:
Services at a glance

We attach great importance to the efficient interaction of man and machine. In doing so, we always look for the optimal manufacturing process for the material in question.
Manufacturing Technologies
Assembly of components
CAD / CAM
Infusion technology
Adhesive technology
Design consulting
Quality inspection
Cleanroom
Conversion
Jig and fixture construction
Machining
Cutting
Materials
Aluminum
Stainless steel
Fiberglass
Hard fabric
Wood
Adhesive films
Carbon fiber
Prepreg
Foams
Composites
Machines and applications

Machining of large components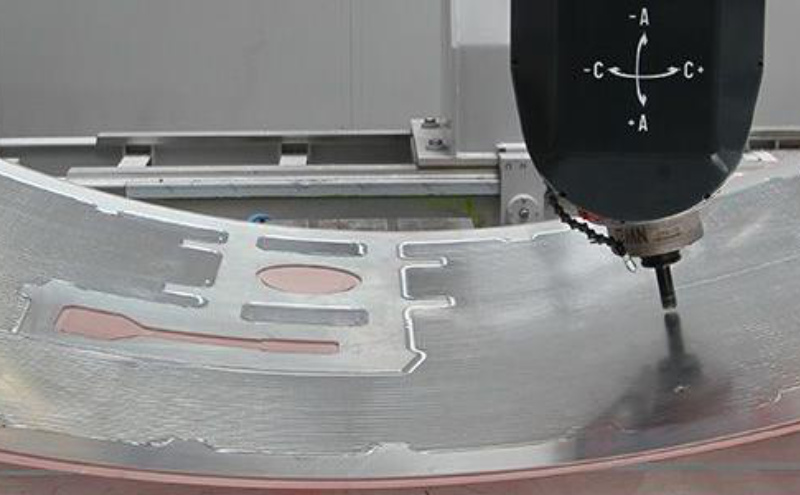 We have several 3- and 5-axis milling machines for high-precision machining of complex workpieces made of aluminum, composites, sandwich structures for both series production and prototype construction.
Here we can serve maximum following dimensions:
3-axis milling machines up to a length of 18m
5-axis milling machines up to a length of 10m
Forming of large components
We have roll round bending machines with usable roll lengths of up to 10m for cylindrical and conical rolling.
The special feature of this round bending machine is that the rolling bodies have a diameter of only 100mm. This enables us to produce the smallest bending diameters at a very high length.
For this purpose, the small rolling elements can be prestressed via a large number of crowns so that highly accurate bends can be achieved.
Machining and profile processing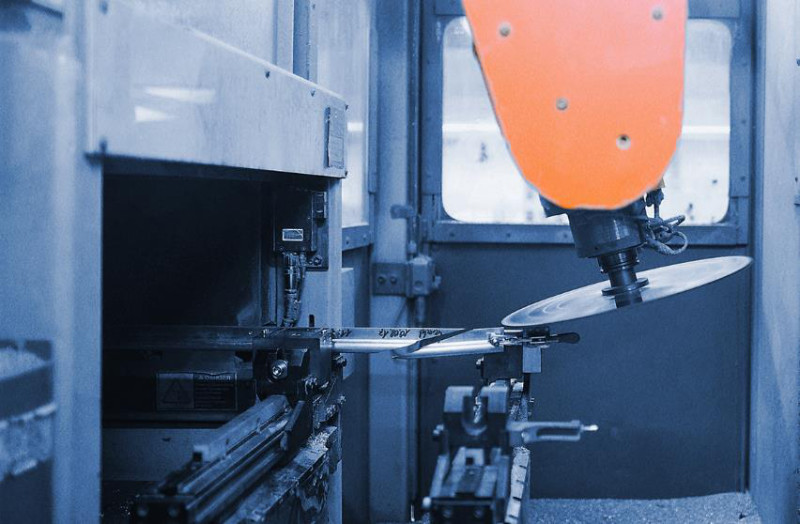 With our 5-axis high-speed profile machining center, we are able to machine lengths up to 10m, choosing from various clamping options to realize the optimal production.
The main field of application for this equipment is all-round machining of profiles or even blocks made of aluminum and plastic materials.
Interior decor
Design and manufacture of integrated individual parts to optimize the supply chain according to the principle "Form follows Function".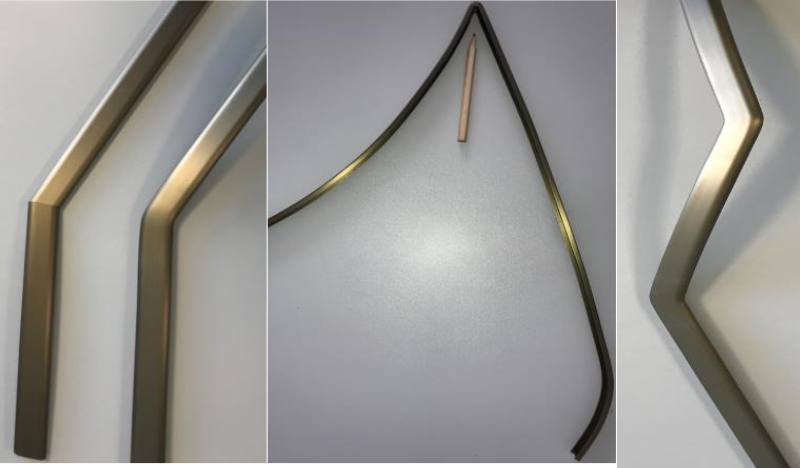 In addition to production, we are also happy to advise our customers in the design phase with regard to the integration of components to reduce butt joints and possible coloration.
Thus, in addition to reducing the assembly effort, a harmonious overall optical appearance can be realized by eliminating breaks in the micrograph and an individual color scheme.
Certification
We are certified by DNV. Our certificates include:
EN 9100:2018 based on ISO 9001:2015
Do you have any questions?
Then please feel free to contact us! You can reach us at the e-mail address info@a-t-group.com, as well as at the telephone number: +49 4731-39094-0.
Or learn even more about us on the A&T company page.